Visit the Department
Prospective students are regularly hosted in the department to meet with faculty to discuss pre-veterinary options.  If you are interested in visiting the department and wish to arrange a time, please contact the business office at (307) 766-5059 or the department head, Dr. Jonathan Fox.
If you are interested in touring the Wyoming State Veterinary Labortory please visit this page for more information.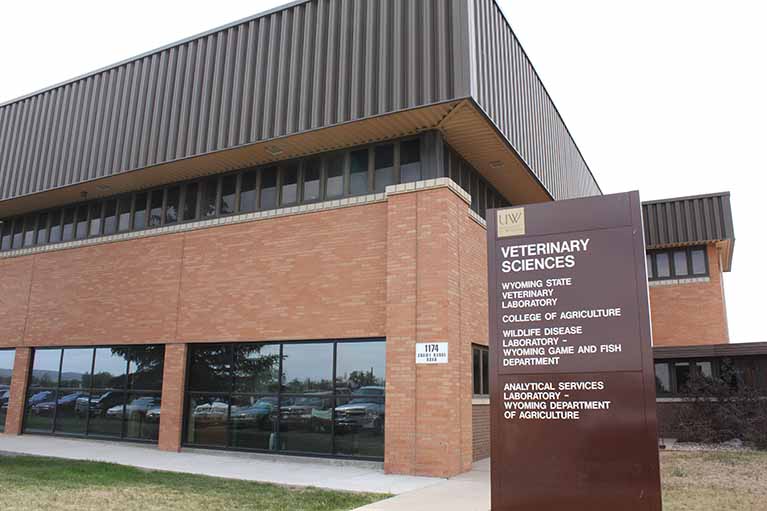 About the Department
Mission
The mission of the Department of Veterinary Sciences to help ensure that livestock, wildlife and companion animals in Wyoming and the region are healthy through a combination of teaching, professional service, extension and research activities and that spontaneous diseases are accurately diagnosed.
Goals
Meet the educational needs of students by providing them with information about health and disease issues affecting livestock, wildlife and companion animals, and diseases transmissible from animals to people.

Provide continuing education programs on animal health issues for the veterinary profession, veterinary students, animal owners and wildlife managers.

Supply reliable, research-based information to policy makers and state agencies on disease issues.

Operate the Wyoming State Veterinary Laboratory as a nationally accredited animal health laboratory on behalf of the people of Wyoming.