Department of Geology and Geophysics
Dept. 3006
1000 E. University Ave.
Laramie, WY 82071-2000
Phone: (307)766-3386
Fax: (307)766-6679
Email:
geol-geophys@uwyo.edu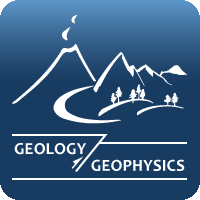 Undergraduate Minor Degree Requirements
Undergraduate Minor
A minor in geology requires 20 hours of coursework in the Department of Geology and Geophysics. Students are required to take GEOL 1100 or Geol 1200 (4); GEOL 2000 (4); GEOL 3400, 3500, or 3600; and 8 additional credits in consultation with their advisor. A grade of C or better is required in each of these courses. 
GEOL 1100 Physical Geology OR GEOL 1200 Historical Geology

4

GEOL 2000 Geochemical Cycles and the Earth System 

4

GEOL 3400 Geological Hazards OR GEOL 3500 Global Change OR
            GEOL 3600 Earth and Mineral Resources

4

Additional geology course credits

8

TOTAL 

20 credits