Faculty and Admin Searches

Looking for information on the faculty or administrative search processes? Please visit our Hiring Information page.
Office of Diversity and Employment Practices
Bureau of Mines, Room 318
1000 E University Ave, Dept 4307
Laramie, WY 82071
Phone: (307)766-3459
Fax: (307)766-2742
Email:
diversity-epo@uwyo.edu
Our Mission: To foster diversity and fairness within the University Community
Information about Reporting a Complaint

If you are having difficulty accessing information on this site, please call 766-3459
Welcome!
Diversity and Employment Practices has developed this website to provide information about the role and services we provide to the University of Wyoming community.
The University of Wyoming aims to be a leader among higher education institutions in the Rocky Mountain region in designing and implementing diversity initiatives.  Our ultimate goal is to engage in strategic activities as we progress toward creating a campus environment that appeals to individuals from varied backgrounds and beliefs.  We are not interested in simply achieving political correctness.  We welcome diversity because we know that it dynamically enriches our collective scholarly productivity and creativity.  The University of Wyoming therefore accepts, encourages, and actively solicits new ideas and strategic approaches to achieving diversity. 

The University seeks to embody in the minds of its administrators, faculty, staff, students, and visitors a warm and open human spirit.  We also look forward to establishing a more visible partnership with the greater Wyoming community in order to complement the State's appreciation for and celebration of individualism, a phenomenon that is critical to a community's efforts in achieving diversity.  The University also continues to endorse an environment free of discrimination because we know that this can only further enhance our success with attracting diverse approaches to teaching and learning.  We believe that we can secure a climate of acceptance and mutual respect for different opinions, cultures, experiences, and perspectives and we are committed to evaluating, endorsing, and supporting viable diversity initiatives.
Employment Practices
The Employment Practices unit partners with academic and administrative units to:
Explore and propose additional diversity-related approaches to increase diversity in applicant pools
Develop and administer specialized training in faculty and administrative job search protocols and facilitate compliance with the University's commitment to diversity
Develop and administer the University's equal employment opportunity program
Review, coordinate, and periodically provide progress reports addressing individual and institutional-wide diversity initiatives
Provide advice and insights on other diversity-related matters
Equal Opportunity Report and Response
The Equal Opportunity Report and Response unit:
Conducts reviews and investigations of Civil Rights complaints
Develops and administers employee training programs to address matters of diversity, sexual harassment prevention, and other forms of illegal discrimination
To accomplish these, both units offer a working knowledge of:
Cultural Competency
Inclusion
Compliance with state and federal requirements
REQUIRED EMPLOYEE TRAINING
The training course entitled 'Sexual Misconduct and the Duty to Report' is now required for all employees. For more information, please visit our Training page or call 766-5608.
The Power of Workforce Diversity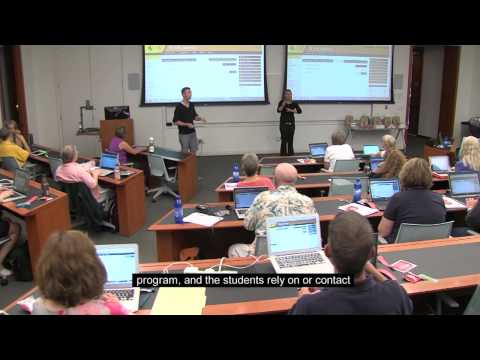 Explore the power of workforce diversity at the University of Wyoming.