Promoting Intellectual Engagement Award
PIE Award
The Promoting Intellectual Engagement (PIE) Award honors instructors who inspire excitement, inquiry, and autonomy in first-year courses. Recipients of the PIE Award are nominated online by sophomore students, and then selected by a committee based on thoughtfulness and volume of student nominations. Student's descriptions of nominees reveal the heart of excellence in lower-division instruction, courses that comprise the foundation of students' college experience and the crucial seed of intellectual self-awareness.
Recipients will be honored at a reception in September (tentatively). The PIE Award is co-sponsored by LeaRN, Ellbogen CTL, Residence Life & Dining, and Center for Advising and Career Services.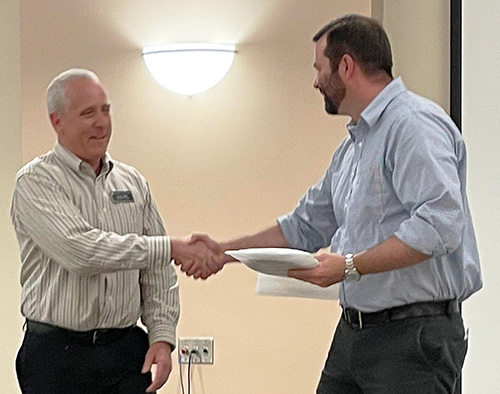 Richard Miller, Interim Director of ACES, presents John Willford, WWAMI Medical Education Program, his 10th Pie Award at the 2022 celebration.