Meet Our Members
Professional Landman Advisory Board
The Professional Land Management Advisory Committee provides oversight and guidance, reviews curricular changes, and advises on areas of need in the industry. Advisory board members also serve as mentors to students. The advisory board meets once per academic year, twice if needed. Current projects include expanding employment opportunities for students and raising regional and national awareness of the program among land professionals.
---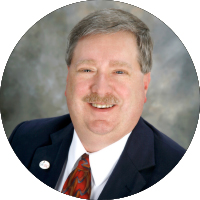 Marc Strahn, CPL, Board Chair
is the recently retired President of The Wolf Haven Corporation and High Story Ventures, Inc., oil and gas acquisition and divestiture companies specializing in mineral and production properties in the Rocky Mountain Region.  Marc has also served as the Executive Counsel to Hoover & Stacy, Inc., of Cheyenne, Wyoming, a Rocky Mountain Land Brokerage Firm.  He has forty-one plus years of field landman and management experience. Marc served three two-year terms as the Wyoming Director to the American Association of Professional Landmen (AAPL) and finished in 2015-2016 as the American Association of Professional Landmen's (AAPL) National President.
---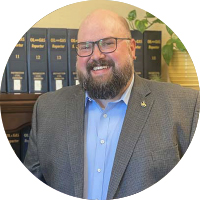 Jacob Haseman, Esq., Vice Chair
Jacob (Jake) T. Haseman is a Shareholder Attorney at Beatty & Wozniak, P.C. in Sheridan, WY. He maintains an active energy and natural resource-based legal practice and has practiced law since graduating from the University of Wyoming College of Law in 2007. Jake's legal practice has traditionally focused on oil, gas, and water; particularly regulatory and administrative work in front of various state regulatory bodies, title examination and curative, litigation surrounding oil and gas, real property, contracts, and title issues, real estate transactions, eminent domain, and various title and contractual surface issues for a variety of parties in the energy and natural resources sector. 
---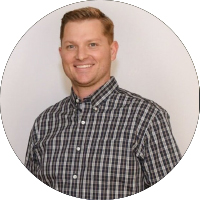 Rob Balsam, III
After graduating from the University of Wyoming, Rob went to work in banking, following a path that would take him into underwriting home loans. After several years Rob returned to academia to pursue a degree in professional land and resource management. Rob then moved to Houston where he worked deep-water Gulf of Mexico assets for Petrobras America Inc. as land and regulatory analyst. In 2014 Rob joined Wave Petroleum Operating, LLC as its Landman. In addition to oil and gas land work, Rob sits on the board of directors for Montana & Wyoming Oil Company and he recently joined Sovereign State Title Company as its Vice president of Title Operations in Cody, Wyoming.
---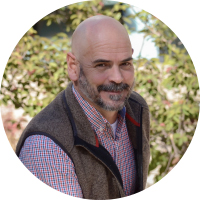 Fred Eden, RL
A native of Powell, Wyoming, Eden graduated from a military high school in Germany before embarking on a miltary career of his own. He spend 14 years of active duty in the U.S. Air Force before working for Boeing for 8 years. Eden decided to return to school and is one of the very first graduates from the School of Energy Resources. During his education, he held internships with Encana Energy and Peabody Energy, and was hired by Peabody shortly thereafter as a senior landman. He left the company briefly to work as an independent land contractor for the U.S. General Services Administration (GSA) before returning to Peabody in 2017. He is now Peabody's land manager for the west. 
---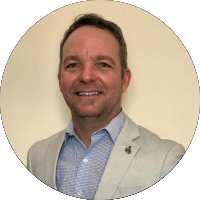 Preston Farnsworth, Esq.
Preston T. Farnsworth is a fourth generation Wyomingite, born in Laramie, and raised in Newcastle where he graduated High School.  He attended the University of Nebraska-Kearney and graduated with a BS in Journalism in 2003, he also attended the University of Wyoming College of Law, graduating in 2007 with his Juris Doctor.  For the past decade plus, Mr. Farnsworth has worked as a Senior Land Advisor for Devon Energy Corporation, where he has overseen surface and regulatory issues in the Rockies Business Unit.  He is also an active board member for the Wyoming-Montana Safety Council.
---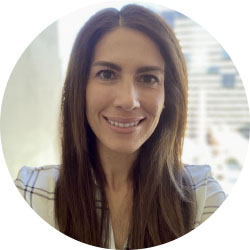 Mary Ann Green
Mary Ann Green works at Occidental Petroleum as a Senior Land Negotiator responsible for long term planning, execution, lease preservation and business development in the DJ Basin. Mary Ann started her oil and gas career in 2015 with Anadarko Petroleum as a Surface Representative. Mary Ann has experience in upstream, midstream and full-cycle land management responsibilities. Recently, Mary Ann was tasked with becoming the mineral land subject matter expert on all rule and regulation making at the State level.  She was instrumental in representing Occidental in negotiations with the Colorado Oil and Gas Conservation Commission's most recent rule changes. Mary Ann holds two bachelor's degrees: one from Montana State University and one from the University of Wyoming.
---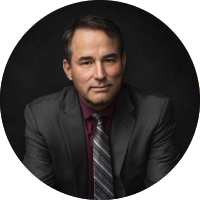 Joseph C. Icenogle, CPL
Joe is an oil and gas land and regulatory consultant. He has experience working as a Land Manager for Wave Petroleum in Wyoming and as Surface Land Manager with Apache Corporation in Tulsa. Previously, he was the Director of Environmental Affairs for Fidelity Exploration & Production Company, after completing nearly 19 years of service with Marathon Oil Company working in positions of increasing responsibility in land management, environmental and regulatory affairs. Joe was raised in Casper, Wyoming and graduated from the University of Texas at Austin, in 1981 with a Bachelor of Business Administration Degree majoring in Petroleum Land Management. 
---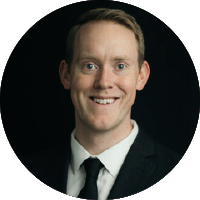 Samuel Mallory
Samuel Mallory works at Shell Oil Company as a Valuation Analyst, leading economic and financial analysis to support new business development projects across the Shell portfolio. Since joining in 2018, Sam has been in Shell's Upstream and Integrated Gas commercial leadership development program working roles across the business to develop a broad knowledge of the energy industry and a comprehensive skillset to become a future leader. Sam holds a bachelor of science degree, graduating summa cum laude, from the University of Wyoming in Energy Resource Management and Development with a concentration in Professional Land Management and minor in the Honors Program. He was the recipient of the American Association of Professional Landmen's Outstanding Graduate award and a finalist for the University of Wyoming's Tobin Memorial Outstanding Graduate award.
---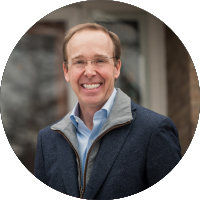 Randy Reed, Esq.
Randall Reed is a partner in the Wyoming law firm Long, Reimer, Winegar and Beppler, LLC. Randy has over 27 years of experience in real property, oil and gas, mineral tax, regulated utility and business law. Randy's agricultural background has led him to focus his practice on Real Estate and Land Use and Oil and Gas Law. He is a graduate of the University of Wyoming College of Business, and earned his law degree from UW in 1991. 
---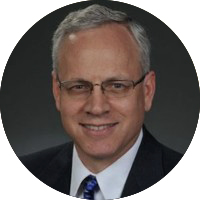 Jon Wilcox
A native of Casper, Wyoming, Jon graduated from the University of Wyoming in 1980 with a BS in Industrial Management. Jon started his career with Marathon Oil Company in 1980 as an entry level Landman and over the next 34 years worked in various locations and capacities in the Bakken, Rockies, Permian, Mid-Continent, Alaska, Gulf of Mexico & International before retiring from his role as the US Western Land Manager in 2014. Upon retirement Jon was recruited by Nine Point Energy to be the Vice President of Land for their Bakken Operations which were based out of Denver, CO.  He retired from that role in 2019. 
---