Professor for the Department of English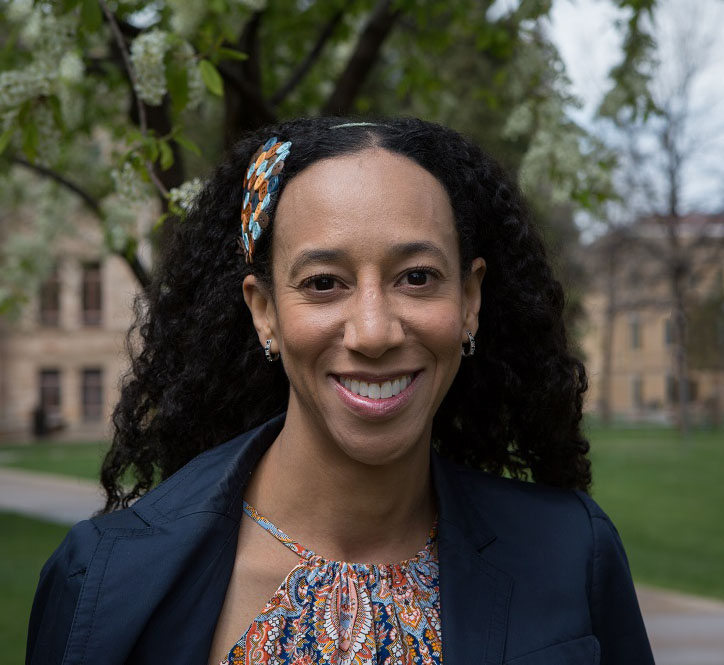 Hoyt Hall 301, topatton@uwyo.edu
Biography
Prof./Dr. Tracey Owens Patton is Professor of Rhetoric and Critical Cultural & Mediated Studies in the Department of English and Adjunct Professor in African American & Diaspora Studies in the School of Culture, Gender, and Social Justice at The University of Wyoming. She joined the UW English Department in 2022 after being in the Department of Communication & Journalism (2003-2022). She also served as the Director of the African American & Diaspora Studies Program from 2009-2017 at the University of Wyoming. Patton's area of specialization is critical cultural communication, rhetorical studies, and transnational studies. She is the co-author of Gender, Whiteness, and Power in Rodeo: Breaking Away from the Ties of Sexism and Racism (2012) and has a second monograph under review involving race, memory, rejection, and World War II. Patton has presented her research at nearly 80 different academic conferences and her work has appeared in numerous books, journals, and in the media. Patton teaches courses involving critical theory, critical media, cultural studies, womanist theory, and rhetorical theory.
Education
Ph.D., in Communication, The University of Utah
M.A., in Speech Communication, Colorado State University
B.A., in Speech Communication, Colorado State University
B.A., in German, Colorado State University
Certificate, in German, Lessing Kolleg, Marburg, Germany
Recent and Upcoming Courses
African American Rhetoric
Culture, Communication and Work
Rhetoric, Media, and Culture
Rhetoric and Social Justice
Rhetorical Theory and Criticism
Selected Publications/Awards
Patton, T. O.  (2022, November). I Want to Show You my New Family:  Race, Rejection, and Reunion in Post-WWII Germany. In S. Hackenesch (ed.), Adopting Children Across Race and Nation in the United States: Histories and Legacies. The Ohio State University Press.
Patton, T. O., & Small, N. (2020, November 29). Making Waves in the Water: Maxine Waters and her Challenge to Black Women's Erasure and White Hegemony. In M. Goins, J. F. McAlister, and B. K. Alexander, Chapter 15. The Routledge Handbook of Communication and Gender
Snyder-Yuly, J., Patton, T. O., & Gomez, S. (2020, October 1). Welcome to Academia, Expect Cyberbullying: Contrapower and Incivility in Higher Education. The Handbook of Research on Cyberbullying and Online Harassment in the Workplace, p. 242-265.  IGI Global.
Patton, T. O. (2020). Visual Rhetoric: Theory, Method, and Application in the Modern World. In S. Josephson, J. D. Kelly, and K. L. Smith (eds), The Handbook of Visual Communication: Theory, Methods, and Media 2nd ed., p. 124-138. Routledge.
The 2022 Demorest Keynote Professor, Casper College Humanities Festival.
The 2021 Sandeen Lecture in the Humanities Award
The 2021 University of Wyoming President's Speaker Series and Award
To learn more about Tracey's publications, see her full C.V..