Library Employee News
April 12, 2021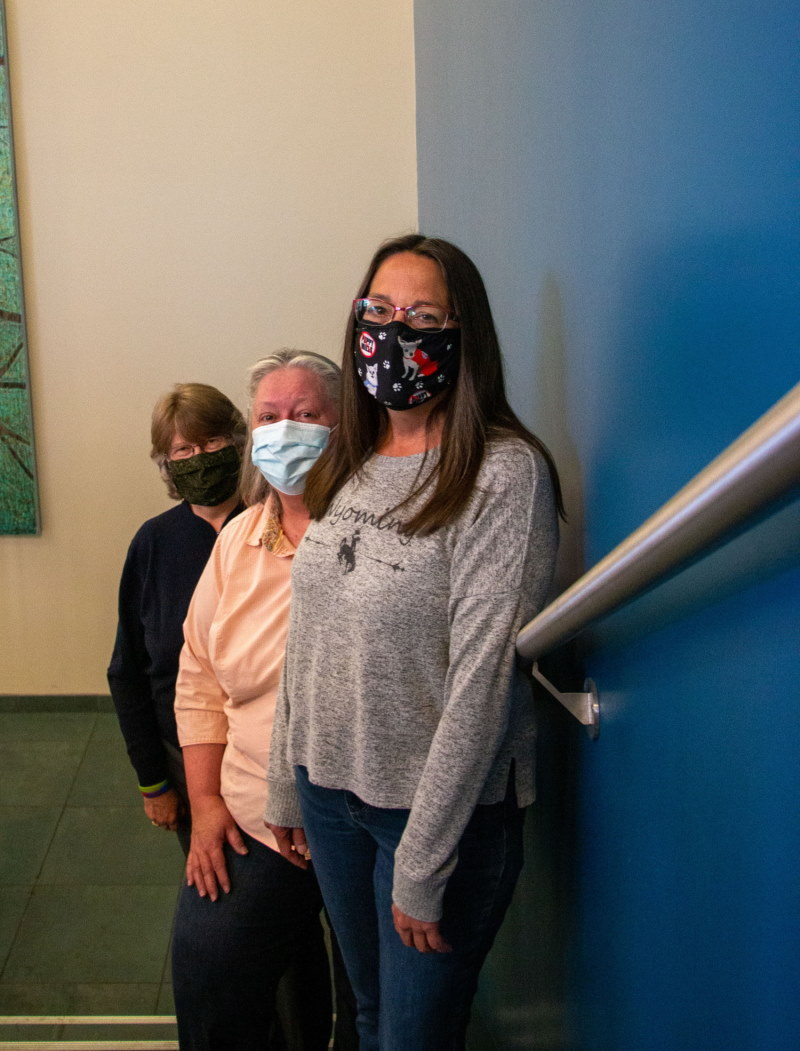 From front to back: Pam Reeves, Kay Hert, and Janet Woods
120 Years of Service (and counting? No, not counting, actually...) 

This year recognizes the amazing accomplishment of three of our employees who have worked at the University of Wyoming for forty years. Collectively, they have contributed 120 years of service to UW. We asked the three of them to reflect on their work history and backgrounds and here's what they had to say:
Kay Hert

Kay started working in Coe Library during the fall of 1978 as a work-study student, shelving books in Circulation. She began working for the Administrative Office in the summer of 1979 and became a full-time benefitted staff member in September 1980. In 1992, she began job-hopping: Technical Services (two decades or so), Collection Development (five or six years), back to Technical Services (now known as Resource Discovery & Management) for a couple of years or so, and then in July 2020, she made it back to the Admin Office -- where it all started some 40+ years ago.  And somewhere along the line, she became an accountant. 
Pam Reeves

Pam started in 1980 as a part-time Booking Clerk, and then went on to become an Accounting Clerk and later, a Media Specialist in Audio Visual Services (AVS). In 1995, she was promoted to the Manager of Media Services (formerly AVS) until it was closed and then moved up to Circulation.
Pam currently works at the Help Desk as the Library Assistant, Senior.
When asked to reflect on her experience in working at UW Libraries, Pam stated, "While I have enjoyed working with the wonderful people in the Libraries, I think 40 years is enough for anyone."
Janet Woods

Janet started her work at the University of Wyoming with the American Heritage Center on June, 23, 1980. After working for 9 months as an Archival Processer, she then moved to the Brinkerhoff Geology Library in 1981. After 3 years, she moved to her current position as Supervisor of Library Services in the Resource Discovery and Management (RDM) division.
When asked to reflect on her last 40 years at the University of Wyoming: "When I started at the AHC, they had recently moved into the top two floors of the 1970's addition to Coe Library," says Woods. "Ironically, I will end my years at UW about 75 feet from where my first work area was located."
Thank you, Kay, Pam, and Janet for your dedication and contributions to UW Libraries and the University of Wyoming!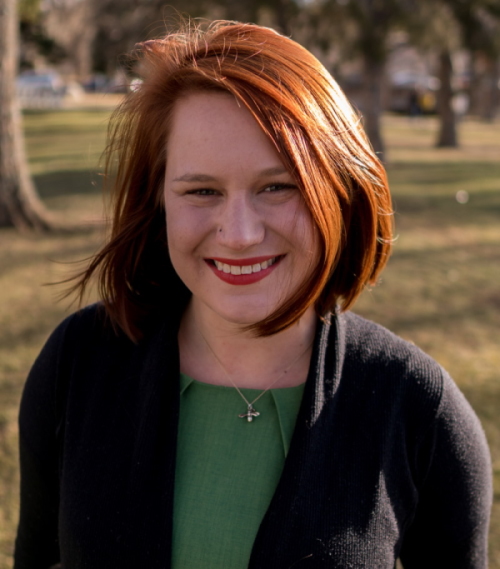 Chealsye Bowley
Chealsye BowleyDigital Scholarship Librarian
Pronouns: she/her
Chealsye recently joined the University of Wyoming Libraries faculty as our Digital Scholarship Librarian. She holds a Master's in Library and Information Studies from Florida State University, an MSc in Science, Technology, and Society from University College London, and is a passionate advocate for Open scholarship. At the University of Wyoming, she'll be working on Open Access publishing, Open Educational Resources, and the Digital Scholarship Center. Her favorite thing to chat about is copyright law. She has previously worked for Florida Gulf Coast University, Texas Woman's University, and Ubiquity Press. Outside of work, she enjoys baking, canning jam, and making miniatures and earrings out of polymer clay.