Hathaway Scholarships
Applying for Hathaway Scholarships at UW
Applying to use your Hathaway Scholarship at UW is easy! Follow this process and timeline: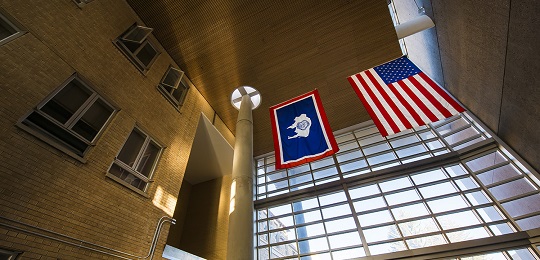 ---
Step 1: Apply to UW and Pay the $40 Application Fee
Apply for admission as early in your senior year as possible. A non-refundable $40 application fee is required. Pay it at the time you submit your application or log back in to submit later.
---
Step 2: High School Transcripts and Test Scores
Supply a current copy of your high school transcript and ACT or SAT score to:
UW Admissions
Dept. 3435, 1000 E. University Avenue
Laramie, WY 82071
---
Step 3: Hathaway Scholarship
The UW Admissions Office will provisionally award your Hathaway Scholarship if and when you are admitted. NOTE: Initial awards are made by UW based on GPA and ACT/SAT scores only.  Final determination of your scholarship level will be made upon receipt of your final high school transcript which will indicate the courses you have taken that meet the requirements of the Hathaway Scholarship. If you have any questions about how your high school coursework may, or may not meet the requirements of Hathaway, you should consult with your high school counselor. All decisions regarding coursework eligibility are left to your school.
---
Step 4: Final High School Transcript
Complete your admission file by supplying your final high school transcript upon graduation and provide any new test scores you may have. At this time the Admissions Office will instruct you to complete the Hathaway Eligibility Verification Form to complete your application for a Hathaway Scholarship.  Students will verify their eligibility for the scholarship via this form and indicate their intent to use the scholarship upon enrollment if appropriate.
---
Step 5: Final Hathaway Scholarship Award
The UW Admissions Office will inform you of your final Hathaway Scholarship award shortly after receiving your final high school transcript.
---
Step 6: Need Portion of Hathaway Scholarship
To qualify for the corresponding need portion of a student's eligible Hathaway Scholarship, the student must submit the FAFSA. The UW Financial Aid Office will determine a student's eligibility for the need portion of the Hathaway Scholarship beginning March 1st for the upcoming next school year. Students are encouraged to complete the FAFSA by mid-February so that they can be considered for other federal aid.
Return to Scholarships Home