UW ECHO
1000 E. University Ave. Dept. 4298
Laramie, WY 82071
Phone: (307) 766-5003
Fax: (307) 766-2877
Email:
projectecho@uwyo.edu
University of Wyoming Project ECHO®
The purpose of the UW ECHO networks are to build professional capacity to improve health care for Wyoming residents and education for Wyoming students.
Four core components of the successful ECHO modelTM were applied to the UW ECHO Network to design virtual communities working together to achieve our primary goal of demonopolization of knowledge. 
Through video conference technology, an interdisciplinary team of individuals working in education, health and disabilities connect weekly to learn more about a variety of specialized topics. 
UW ECHO Network sessions are held four days a week via Zoom videoconference technology, please follow the links below to
join a session. 
Monday

Tuesday

Wednesday

Thursday

UW ECHO in Educational Leadership

10:30 A.M. - 12 P.M. MST

Click here to join session.

UW ECHO in Geriatrics

12 p.m -1 p.m. MST

Every other Thursday

Please call (307)766-2829

UW ECHO in Assistive Technology

2 p.m. - 3:30 p.m. MST

Sessions will resume the week of September 12, 2016

UW ECHO for Secondary Transition

2 P.M. - 3:30 P.M. MST

Every other Tuesday

Sessions will resume the week of September 12, 2016

UW ECHO for Positive Behavior Supports

3 P.M. - 4:30 P.M. MST

UW ECHO in Autism

3 P.M. - 4:30 P.M MST
To contact an UW ECHO representative or for more information about the project, E-mail or call Canyon Hardesty at projectecho@uwyo.edu | (307) 766-5003.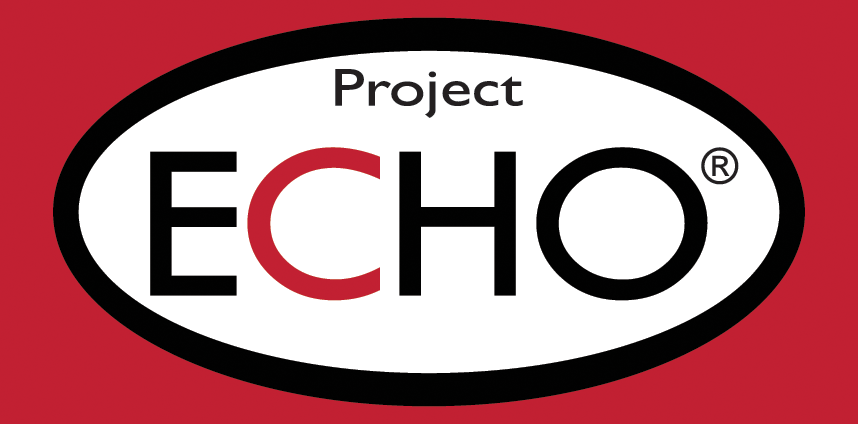 Visit the home of Project ECHO at the University of New Mexico Health Sciences Center.