Dept. 3295
1000 E. University Ave.
Laramie, WY 82071
Phone: 82071
Toll Free: 307-766-4253
Email:
enginfo@uwyo.edu
Reach your potential!
Want world-class facilities? A picturesque campus? A nationally recognized research institution? Small student-to-faculty ratio? This is the place for you.
Offering the feel of a small town with all the amenities of a larger institution, UW features multitude academic and lifestyle opportunities. Come see how the University of Wyoming will give you the tools for success.
---
Did you know?
According to a 2015 UW Student Satisfaction survey, nearly 95 percent of University of Wyoming students are pleased with their UW education and would recommend the university to friends and relatives.
---
Rise to National Prominence - The Tier-1 Initiative
Now is the time to be part of the University of Wyoming College of Engineering and Applied Science. After a significant investment from Wyoming state government in 2012, the Tier-1 Engineering Initiative was created to elevate the college to new heights of excellence in education, research and service. The initiative focuses on the following strategic goals:
Excellence in Undergraduate Education
World-Class Research and Graduate Education
Productive Economic Development
K-14 STEM Education
Find out more about it here.
---
CEAS Calendar of Events
Find out what's happening here!
News
June 18, 2015 — A University of Wyoming researcher will lead a high-performance computing workshop on hydrology next month.
[+] Expand to see more news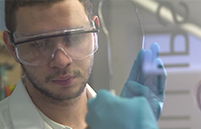 The University of Wyoming College of Engineering and Applied Science has a knack for producing students who become leaders in global settings.
Research Centers of Excellence
The UW Research Centers of Excellence explore areas of import to UW, the state of Wyoming and the nation.
UW researchers are making breakthroughs every day. Be a part of it.