Advising and Career Center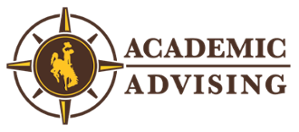 The School of Energy Resources faculty and staff are committed to help you be a successful student! Opportunities are available to help you with your academic planning, finances, belonging to the UW community, and wellness.
Advising
Academic advising is an important partnership between the academic advisor and the student. In this partnership, issues regarding personal, professional, and educational goals are examined. Students are expected to take the initiative in developing the advisor-advisee relationship and assume an increasing role in developing their own goals.
How to Find Your Advisor
Watch this video to learn how to find your advisor.
Appointments
Make an appointment with your SER academic advisor.
School of Energy Resources Petition
Please complete the School of Energy Resources petition if you are trying to register for a closed class or you do not meet the prerequisites.
Career Services
Obtain advice on all areas of career preparation including:
Finding the right internships
Resumes
Cover Letters
Interviewing
Networking
And much more!