Barnyards & Backyards: Rural Living in Wyoming
Barnyards & Backyards
Current Issue
This informative, concise, and timely quarterly magazine is made for YOU the rural landowner, or backyard enthusiast.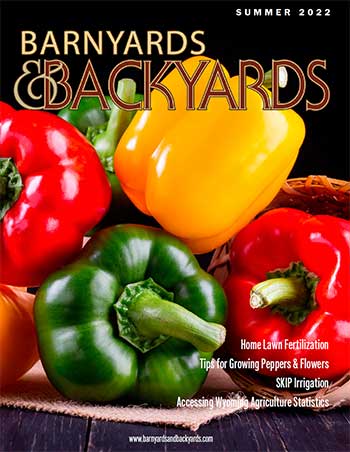 Home lawn fertilization 101
Weeds getting your garden down? Don't give up yet!
A guide to growing cut flowers in Wyoming
SKIP irrigation pattern provides greater crop uniformity
What's the deal with invasive annual grasses?
The importance of pollination
Be counted - by the National Agricultural Statistics Service
On top of Old Smokey: Raising wild horses off the Red Desert
Subscribe and Past Issues
If your question is used in the "Ask Sam" feature, you will receive 1 year subscription free!